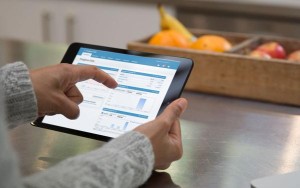 Some of the more forward thinking Accountants are now jumping on the cloud bandwagon and embracing the benefits that online accounting software can bring to both client and Accountant. I, myself am a recent convert to Xero. Below I summarise some of the key benefits.
1. Cost savings
No purchase of hardware or software is required. There is no need for maintenance, backups or upgrades. Instead you pay a very reasonably priced monthly subscription for usage which can be stopped at any time. Bookkeeping costs are kept to a minimum as automatic bank feeds and other auto matching facilities speed up the bank reconciliation process, saving hours of manual checking and posting.
2. Bookkeeping is made easier
Xero software is incredibly user friendly and is very easy to navigate. Terminology has been tweaked to avoid accounting speak. Data can be reconciled very quickly and simply. The online invoicing facility is excellent. This in turn should encourage faster payment and better cash-flow.
3. View your accounts in the cloud
Xero is web based so you can work where you want and when you want with 24/7 access from any internet connection in the world using a PC, laptop, smartphone or MAC. All you need is a web browser. When you work on the same data as your accountant and at the same time, there is no need to share a computer or exchange files.
4. Real time view of the health of  your business
The ease and simplicity of Xero encourages small business owners to be much more in tune with their financial situation. One of the great benefits is that your cash-flow position can be viewed in real time allowing you to identify issues, respond to change and take action quickly. Your Accountant in turn will be able to be more responsive and give much better insight and advice.
In my mind, Xero is one of the best accounting software solutions on offer for micro to small sized businesses. I have yet to find a small business owner disappointed with the results. Take a listen to some happy customers…https://www.xero.com/uk/
If you would like a free no obligation chat about your requirements do call on 07596 516670
Karen Upcraft
The Winchester Bookkeeping Company