Dear time-strapped business owner: do you wish you could spend less time figuring out your accounts, tax and how to keep the right records?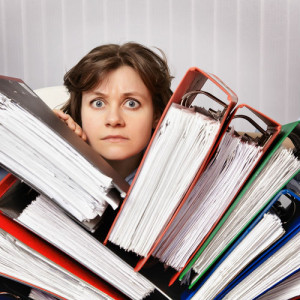 You're making the leap into self-employment. Or maybe you're already up and running as a sole trader, a solopreneur, a small business owner.
It's taking commitment, guts and talent to create something out of nothing. You're trying to do it all (but you'd really rather not). You're not sure you're making all the right financial moves or decisions and are tired of thinking about it.
In fact you'd gladly hand the numbers bit over to someone else if you felt sure you could afford it and that you'd be in good hands. Oh, yes. That would be nice.
We might be a perfect match if you're a Hampshire-based small business owner and:
You like the idea of having someone dependable to explain to you in plain English what you should start doing, what you should keep doing and what you need to stop doing to help your small business to thrive
Tax, accounts and bookkeeping feel alien, overwhelming or scary to you right now
You're in the early throes of setting up a business for the first time and don't know where to start
Or maybe you've already dabbled with record keeping and tax returns but deep down you're not 100% certain if you're doing it right
Or perhaps the complexity of your business has changed and you need to upgrade your working practices to reflect that
You've tried going it along or asking friends for support but now you're willing to invest financially in your business so you can save more of your hard-earned money down the line
You want to spend more time running your business and less time immersed in paperwork (or thinking about it)
 The Winchester Bookkeeping Company loves to work with clients who:
Have integrity and passion plus a purpose beyond just profit
Want the peace of mind that comes with knowing they've done the right thing
Are open to fresh ways of approaching old problems
Like the idea of actually meeting with their accountant – connecting and collaborating to find solutions that work
Who I am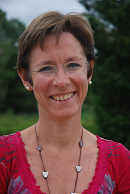 Hi. I'm Karen Upcraft, a Chartered Accountant and Founder of The Winchester Bookkeeping Company.
I set up my business because I was so tired of seeing small business owners struggle – either because they didn't know what was expected of them or because they hadn't been shown where and how they could save more of their income.
I believe accounting and tax can be made fun. I know it isn't top of your priority list.  And I won't pretend it's always easy. But it does have to be done. So whether you're starting out, already established or looking to take your business to the next level, let's make it less complex, less time-consuming, less daunting for you. And then you can focus on nurturing the parts of your business you love.
How I can help you
The Winchester Bookkeeping Company would be so pleased to help you…
Get to grips with the foundations needed when you're setting up, running or growing a business
With your accounts, bookkeeping and tax
Set up systems that work for rather than against you
Make sense of tax and record-keeping
Understand what you can 'put against the business'
Know how much to charge so your business is sustainable
Interpret what the numbers are actually telling you
Bring clarity, order and structure to the way you do things
Feel calm, confident and supported from the sidelines
Explore my  services, take a peek at my credentials or if you're not entirely sure what you need, but you know that something needs to change, drop me a line and we can take it from there.