Pricing your product or service can be so tricky.  There's your goal – to build a profitable, sustainable business. At the same time you're working at making yourself both affordable and accessible to customers who value your product or service.
But, at times, do you wonder whether you've got it right?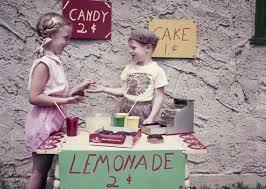 If your price is too high, your customer might get better value elsewhere. If your price is too low your customer may still buy elsewhere, and draw a conclusion that your product or service is poor quality. Discount too heavily or waiver on your price and you've lost credibility. Pricing your product or service can seem an impossible thing to get right!
Pricing IS tricky. When I started out, all I knew was the scientific way – the break-even analysis and the contribution per unit tech stuff. Through my own journey I've learnt that pricing can be both a science and an art. Yes, you do need to understand the more scientific bits but in reality pricing your product or service involves an understanding of both.
How to price your goods and services is something all small business owners should aim to address at the outset and it's a topic I dive into more detail in my workshop "Starting a business: a sole trader's introduction to getting it right first time"
Here, I cover three common pitfalls to avoid when pricing your goods and services.
1 – Looking at competitors pricing in exclusion to other factors
Too many small business owners, struggling with the sheer amount of stuff behind the scenes, limit research on pricing to a review of what their competitors are charging.
Yes, knowing your market and reviewing competitor pricing is very relevant and in many respects it's the easier factor to nail early on but equally important is looking at the cost and value of your product or service.  We will look at costs a little later but for now let's talk about value.
Value is what your customer believes the product or service is worth to them. To your customer, the important factor in determining how much they are willing to pay for a service may not be how much time you have spent providing the service but what the perceived value of that service and your expertise is to them.
How can we place value on our products and services?
Selling a product? Think about the benefits your customers could gain in using your product and try to determine what value a customer would place on receiving those benefits.
Selling a service? Placing a value on your services can be a little subjective but consider…….the time and cost you've invested in achieving your qualifications and expertise, the courses and literature that you've read to stay informed, the time spent each week on networking, marketing, blogging, social media and admin enabling you to offer all that you do. Don't sell yourself cheap. Wherever possible, set prices that reflect the value you provide.
Understand the price-quality equation
There is a general perception that "if it costs a lot, it must be good quality". People will generally pay more for quality, and they will pay more if they know they can trust and depend on your business. If you represent something that's more than just profit, customers can connect emotionally to your business beyond a transactional relationship.
Charge a premium price but back it up by doing a great job. If the services that you offer are not better quality then your business would not get the repeat orders or the referrals and you wouldn't remain in business for very long.
 2 -Not including all the costs in your pricing decision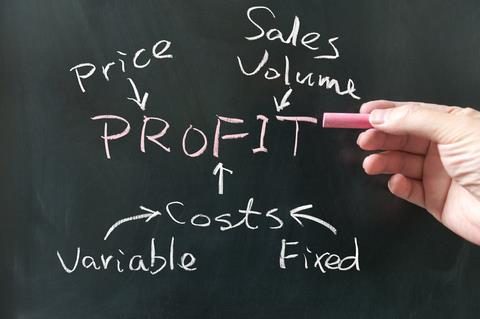 You may have set your prices to reflect the value you provide and taken into account your competitors pricing but if you aren't making enough profit to cover all your costs your business will fold.
If you are pricing your product or service by adding a mark up to the cost don't forget to include ALL the costs of your business. Split your costs into direct costs and overhead costs.
Direct costs include the costs involved in making the product or delivering your service (this may be your charge out rate). Overheads are costs that will always be there regardless of your volume of sales e.g. traditionally costs such as rent and rates but for your business, examples include costs of running your website and insurance.
The best way to allocate your overhead costs is to use a per unit basis. This can be tricky and the method will vary depending on whether you sell a product or a service. If you need further help in working out your unit costs and break-even levels you can book some time with me here
 3 – Overdiscounting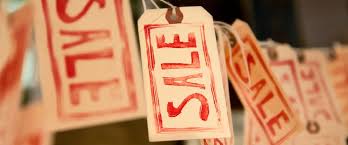 Maybe you're frustrated by a lack of business or you lack confidence in your original pricing. It can be all too tempting to offer discounts to your customers or waiver on price in an attempt to drum up sales.
Used sparingly, discounting can work.  You may need to clear old stock or tempt buyers to buy a more profitable product but offer discounts too frequently and your customers may begin to feel uneasy and unconfident with your normal full-rate pricing. They may see you as a cheap option which makes it difficult to charge full rate prices later on.  Frequent discounting has a direct impact on your bottom line. Get the numbers wrong and you'll end up not fully covering your costs and losing money.
Consider that there could also be other reasons as to why people are not buying from you. Lisa Barber of Roots and Wings explores the reasoning and explains how you can market your small business authentically in her Hursley based kitchen table workshop "Earn a healthy living helping others"
There is no magic formula to help you perfectly price your product or services
But if you dedicate some thought at the outset, to your competition, the value you can add and the costs of your product or service you will be laying down the foundations for developing a sensible pricing strategy for your business.
It might take a while to tweak things and get your pricing right but the impact on the bottom line will make it all worthwhile.
What are your experiences with pricing your product or service?
Can you relate to some of these common pitfalls?  What additional lessons have your learnt in pricing your products or services? I would love to hear from you. Do leave a comment below.
If you would like more helpful hints on the money side to running your small business do hop onto my mailing list. You can do that here. Remember, that you can unsubscribe at any time.