It's taken commitment, guts and talent to create something out of nothing. I know from personal experience that's no mean feat. It's seriously hard work. You're juggling more things than sometimes seems possible. You're trying to do it all. And I'll bet there have been times that you've wanted to throw in the towel. Am I right? Let me start by saying that you're not alone – it's totally normal to feel this way.
BUT, as a sole trader (doing it all), at some stage you will need to grapple with the things you like doing least of all.
Bookkeeping can be such a bore!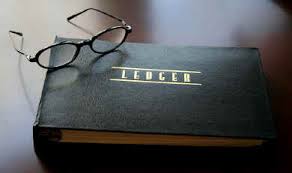 Recording money into and out of your business isn't most people's idea of fun. It can seem so much easier to skip doing it and spend your precious time on the more exciting parts of your business.
But, taking the time to set up good bookkeeping procedures and habits as early on in your journey as possible will save your sanity, hard- earned-income and time. Trust me!
So, what are the most common mistakes sole traders make with their bookkeeping and how can these mistakes be remedied.
1 – Not checking your numbers to your bank statements
By this I don't mean checking the bank balance periodically. A detailed check of all items going through your bank statement needs to be performed. The posh term for this procedure is "bank reconciliation".
Print off your bank statements and check back to all the income and payment entries in your accounting records (cash-book or excel spread-sheet). If you are using online accounting software the process is automated.
By checking against the bank statement you will be able to identify whether you have properly recorded and accounted for everything coming into and going out of your business.  It's not beyond the realms of possibility for the bank to also make errors and these will be highlighted in this checking mechanism.
Make this procedure a regular part of your bookkeeping routine and don't leave it later than a month. If HMRC ever inspect your records, one of the first things that they will look for is what your accounts say is in the bank and whether this matches what actually is in the bank.
2 -Leaving it until the last minute
Leaving your bookkeeping to year end or just before you file your tax return can seem like a great time saving strategy. Here's why this isn't such a good idea;
 If HMRC choose to visit, you could be fined for not keeping adequate records
The longer time period you leave, the more difficult it is to remember what some of the expenditure items relate to
Expense receipts can fall through the net. If you don't have a receipt you have no legitimate claim to reduce your profits and pay less tax.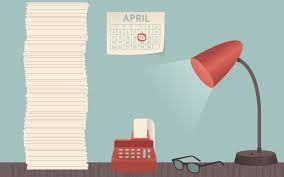 Bookkeeping really is one of those things that if you do a little every week, you will always be in control.  Banish procrastination and set aside a little chunk of time each week to crack on with your bookkeeping. Use this time to invoice customers, chase up late payments, record all your receipts and payments on your spread-sheet or cash-book and reconcile back to your bank statements.
 3 -Not having a good bookkeeping system in place
What is a good bookkeeping system?
– It must be easy to use. You can choose any method that sits comfortably with you – writing up a cash-book manually, updating an excel spread-sheet or using accounting software. Whichever method you choose, make sure you that you are fully conversant with what you need to do. Don't purchase software or use excel unless you know what you're doing. If the amount of time you are spending on bookkeeping is getting you down, don't dismiss looking into using accounting software over Excel or a manual system. Take a peep here at how accounting software can save you money, time and sanity.
–You should be able to retrieve paperwork and information from your system easily. If the information you require is not at your fingertips then you need to address this by streamlining your procedures.
-Your data must be safe and securely backed up. Never exclude the possibility of your computer crashing, laptop being stolen or your paper records being lost.  Back up ALL your data regularly. Don't forget invoices and receipts from online activity stored away in your email folders. If you use manual methods to record your transactions, take a photocopy periodically. Take a look at dropbox
If you can achieve the above, you will be well on your way to laying strong foundations for a good bookkeeping system.
4 -Not keeping all the receipts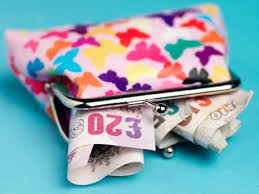 You may be meticulous about keeping copies of receipts for your larger purchases but all too often small business owners inadvertently let a lot of the smaller expenses slip through the net. All the smaller value expenses do add up over the course of the year. If they happen to be tax deductible as well – you will have a legitimate claim to reduce your taxable profits and pay less tax.
So, the next time you head off on a business trip, make sure you hang onto to your receipts: for parking, taxi's, stationery, networking events and any other business related purchase.
Get into the habit of always asking for a receipt, particularly in circumstances where you might not necessarily receive one. For example; you may need to pay for a one-off cleaning service to spruce up part of your house before you host a business workshop or treat clients. – ask for a receipt!
If you are just starting out in business, keep hold of EVERY receipt even when the expense was incurred before you started to trade. Your Accountant may be able to get some useful refunds to boost the cash-flow.
Don't forget that receipts form part of your accounting records and you are legally obliged to keep them for 6 years.
 5 -Mixing business and personal finances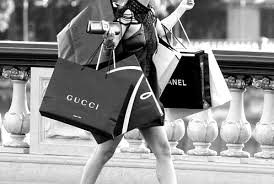 I see this frequently. Having separate bank accounts is probably one of the easiest yet most overlooked tips for ensuring easier and more accurate bookkeeping.
As a sole trader most of your life and work is merged into one and having one bank account might seem like the easiest, most convenient and cheapest way of operating. But when it comes to reconciling your accounts to your bank statements, there's nothing more frustrating than sitting down to do your book-keeping and having to spend hours sifting through bank statements trying to tie up your business income and expenses.
As a sole trader there is no legal requirement to open a business bank account.  You can use an existing bank account in your personal name.
Keeping more of your hard-earned money
Remember that part of the reason you're in business is to make money. Having a good bookkeeping system producing accurate numbers will help you to make the best possible decisions towards securing a profitable business and will enable you to hang on to more of that hard earned income.
Bookkeeping will never feature as the most exciting task in your business but it doesn't need to be relegated to the bottom either.
The sole trader's introduction to getting it right first time
If you found the above blog helpful, take a look at my one-one training sessions designed to help sole traders in their first year of business get to grips with all things financial.
If you're up and running with your business and need some one-to-one support with implementing accounting software or reviewing your existing bookkeeping system you can contact me here. Don't forget that you can hop onto my mailing list for helpful notes and tips on bookkeeping and tax.
Over to you
How do you fare on the bookkeeping front? Does this blog resonate with you? I'd love to hear about your experiences performing your own bookkeeping. Do leave me a comment in the space below.